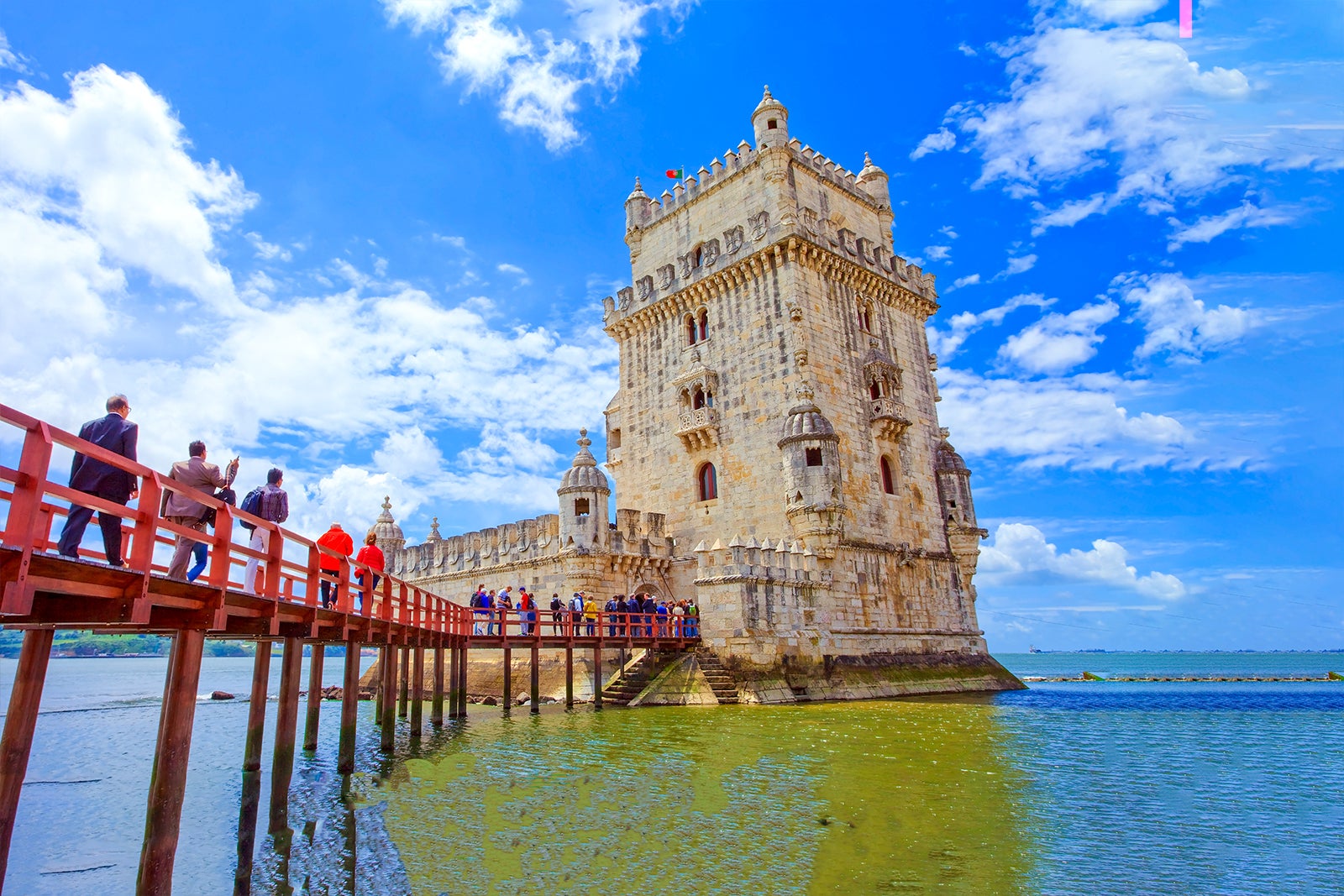 With its charming towns, stunning beaches, and exquisite cuisine, Portugal has become a popular tourist destination in recent years. But with so much to see and do, planning the perfect trip can be a daunting task. That's why we've put together a week-long itinerary covering the best of Portugal itinerary, allowing you to experience its culture, history, and beauty.
Day 1: Lisbon
Your first stop is the capital city, Lisbon, where you can explore its seven hills, vibrant streets, and interesting neighborhoods. Start your day with a visit to the historic quarter of Alfama, where narrow streets and alleys lead to colorful houses and stunning views of the city. Take a stroll through the bustling streets, and don't forget to try the delicious local pastries, Pastéis de Belém, for breakfast. Next, head to the iconic Belém Tower and the nearby Jerónimos Monastery, both UNESCO World Heritage Sites. In the evening, immerse yourself in Lisbon's nightlife by visiting Bairro Alto, a lively neighborhood filled with bars and restaurants.
Day 2: Sintra
Just a short drive from Lisbon is the enchanting town of Sintra, a UNESCO World Heritage Site with breathtaking palaces, mansions, and gardens. Visit the 19th-century Romanticist Pena Palace, known for its bright colors and dramatic architecture. Next, explore the lush gardens of Quinta da Regaleira, a Gothic-style mansion with intricate carvings and a mysterious underground labyrinth. Finish your day at the charming town center, with its narrow streets and colorful houses.
Day 3: Porto
Take a train to Porto, an industrial city known for its stunning architecture, world-renowned wine, and bustling riverfront. Start your day with a walk along the Ribeira, a UNESCO World Heritage Site with colorful houses, restaurants, and local shops. Cross over to the other side of the river and take the cable car up to the Serra do Pilar Monastery, with its awe-inspiring views of Porto. Visit the historic port wine cellars at Vila Nova de Gaia, where you can sample the sweet fortified wine. End your day with a visit to the impressive São Bento railway station, with its magnificent tile panels.
Day 4: Douro Valley
Take a day trip to the Douro Valley, famous for its stunning landscape of terraced vineyards, picturesque villages, and the river Douro. Sample the region's famous Port wine in one of the many world-renowned wineries and take a gentle boat trip down the river. Visit the charming town of Pinhão, with its 19th-century railway station, historic churches, and beautiful parks.
Day 5: Coimbra
Take a train to Coimbra, a city known for its ancient university, picturesque streets, and historic buildings. Visit the 12th-century Romanesque Coimbra Cathedral and the 16th-century São João Baptista Chapel, both fine examples of Portuguese architecture. Explore the beautiful University of Coimbra and the historic Biblioteca Joanina, with its stunning baroque design and rich collection of books and manuscripts. End your day soaking in the beauty and serenity of the Jardim Botânico, a lush oasis in the heart of the city.
Day 6: Algarve
Take a flight to the sunny Algarve, known for its stunning coastline, warm waters, and world-class resorts. Enjoy a day at the beach by visiting the Praia da Rocha, a lovely beach with a lively promenade and crystal-clear waters, or the Praia do Vau, a quiet and peaceful beach surrounded by stunning cliffs.
Day 7: Faro
End your trip by visiting the charming city of Faro, with its historic monuments, beautiful parks, and excellent cuisine. Visit the 800-year-old Sé Cathedral, famous for its stunning Gothic facade and Baroque interior. Take a stroll through the beautiful Ria Formosa Natural Park, with its salt flats, lagoons, and a diverse range of flora and fauna. End your trip by exploring the historic city center, with its traditional shops, restaurants, and cafes.
Portugal is a stunning country with so much to explore and discover. By following this week-long itinerary, you can experience the best that Portugal has to offer, from its historic cities and charming towns to its stunning coastline and wineries. So pack your bags, get ready to immerse yourself in the warmth and charm of Portugal, and create memories that will last a lifetime.